FEATURES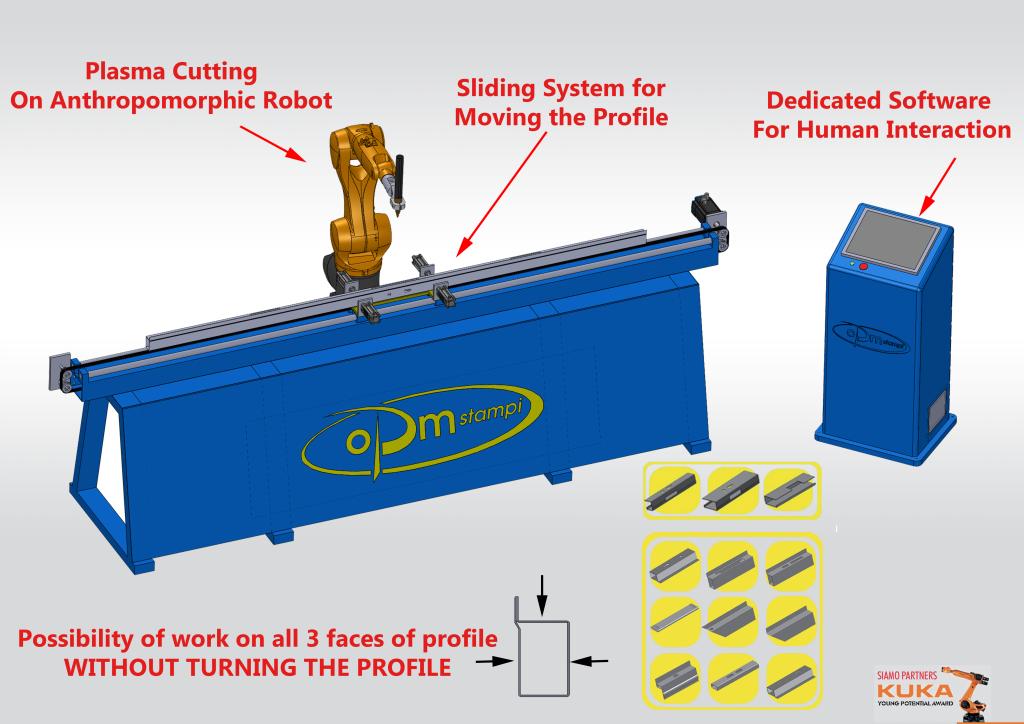 Automatic machine/ Robotized plant for cutting and performing various typologies of working and cutting of different types.
Equipped with anthropomorphic robot with plasma cutting head, capable of performing lots of working on alluminium windows and airon reinforcements for pvc windows
Ownership Software
Possibility of customize the working
Integrated plasma cutting system for non-circular tubular tubes.
The system unlike other much more expensive cutting systems is both fast and versatile and capable of cutting even in non-planar situations. With a dedicated programming system you can cut in a few seconds the material with a good finish result, allowing you to make any shape you want. Fully automatic, reduces machining times and increases productivity.
Presented at the BATIMAT 2017 fair, held in Paris from 6 to 10 November u.s. the system has aroused comments and requests from visitors who have confirmed the likelihood, so that the company has in the portfolio executed on specific requirements that in this particular moment of stagnation of the markets help a lot of the productive activity.Unlike other plasma or laser cutting systems, the oPm system has advantages: a smaller size of the cutting machine, more productive efficiency, higher speed and precision of machining, lower cost of man / machine and consequently costs of processing.The PLASMA CUTTING system provides a wide range of customization options to center the exact industrial application.